I didn't really do much today, or, not much besides
practicing piano — a few measures of the second strain of "The Entertainer", which have been very rough when I play through the whole piece. I need to get the fingering right so the whole section is smoother and I get all the harmony in place
practicing trumpet, just the lip flexibility exercise. I sounded terrible on it today, getting a poor tone on the high C. I can often hear the D, and pretty frequently hit a Db (2nd valve) but neither of those today.
recording a few measures of the Candide overture for SymBa on euphonium.
working on my Shiny application, with the goal of adding a graph for vaccination statistics.
Indexing 20 stamp mounts. How about that: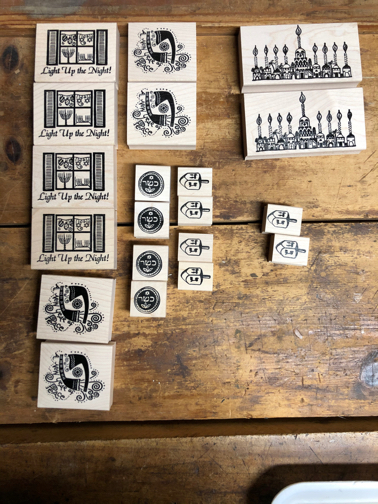 They came out particularly sharp! I'm running low on ink; yesterday I scraped dried ink off the top of the ink in the can (it's an oil-based printers ink) and ended up with little bits of hard ink when I rolled it out. Today I got good ink only, rolled it out smoothly, and got super good results.
Here's the ink. We've been using it since 1999 or earlier, Great Western Ink's Soy Hi Tech T-12 Dense Black: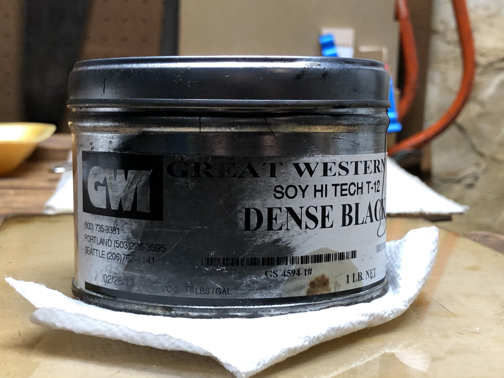 I googled Great Western Ink before I phoned, and looked at the map besides. Their Seattle address looks like a side street in an industrial area, but here's their headquarters in Portland. You can see the "G" and "western" on the sign to the left in the Google Street View — being able to do this cracks me up.