A couple of weeks ago we set out to walk around Cold Spring Park. It's just two miles from here, and probably less than a mile around, and sometimes has good birds. We gave up on that walk because there was an icy spot at a hilly part of the trail. It's been warm enough recently that we were pretty confident the trail would be OK. In fact, the start of the trail seemed better than ever — it looked as though a mini-steamroller had been over it to smooth and pack it down. Better yet, there was a kinglet on a tree near the start. We had left binoculars home and didn't get to see which kind of kinglet it was, but it was a good bird for the season.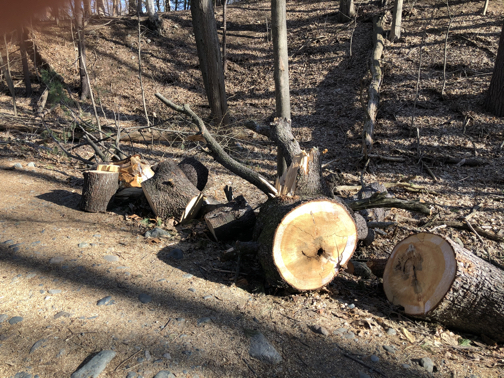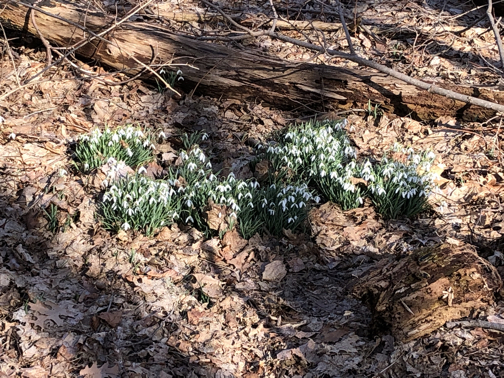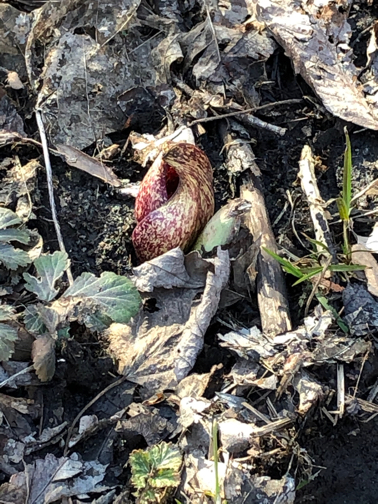 I patched a chipped ceramic bowl yesterday. There was a shard left over that I couldn't fit in; I thought I knew where it went, but didn't figure that out until I had glued another piece into place, and then realized that the leftover piece needed to go on first.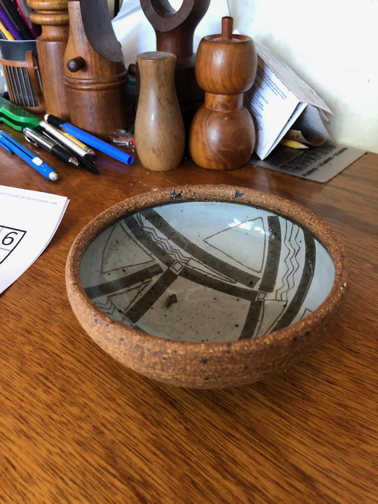 The soil is warm and dry enough to dig — so seeds that are "sow as early as the soil can be worked" can go in. I dug up maybe 20% of my vegetable patch, and will put snow peas in soon.
We defrosted the refrigerator, and found two frozen persimmons in the freezer compartment. We got three persimmons from Imperfect Foods over the summer, and weren't sure how to tell if they were ripe or what to do with them. Something online suggested freezing them and eating like sorbet, so we froze two. Tonight we let these two defrost partially and tried them. I think I like the sorbet texture better than the plain persimmon texture, but I haven't become a persimmon lover.