We walked around Horn Pond today! It's the first time we've been there in several years, but more importantly, the farthest we've been from home since the last time we came back from Casco, which was probably in October.
Horn Pond is in Woburn, three towns away from here, an urban wild area that we've been birding in since we lived in Cambridge. There is a lot of wetland there with varied habitat. It's particularly good for ducks in the fall.
We had already seen a lot of turtles (not the first for the year, but close)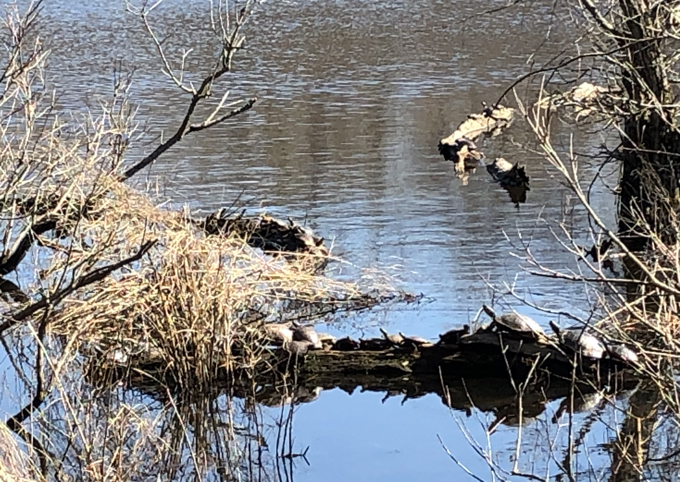 …Coots, a water bird that we haven't seen in a while, chickadees up close — someone seems to be feeding the birds at Horn Pond and left a handful of sunflower seed on the stump just off the trail on the left below; there were two chickadees going in and out of the hole in the top of the broken tree on the right. Maybe they're digging out a bigger hole to nest in, maybe there are bugs to eat in there…
…a swan that looked as if it was sitting on a nest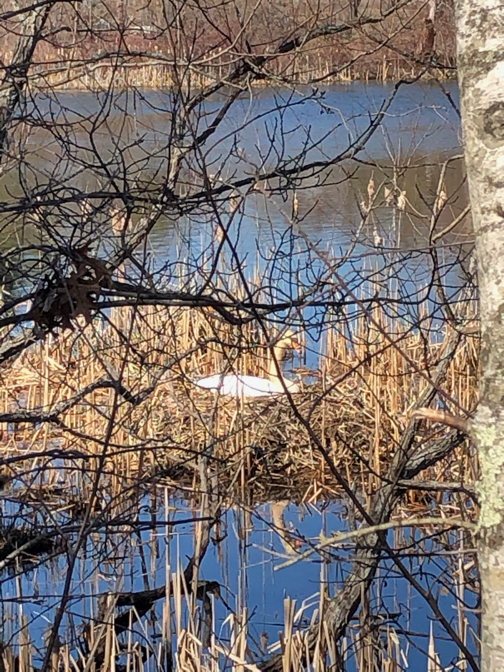 Then someone asked us if we had seen the owl. We hadn't. He said, "there's someone photographing it, just past that shack (it was really more of a birdwatching blind) — he'll point it out to you." And so it was!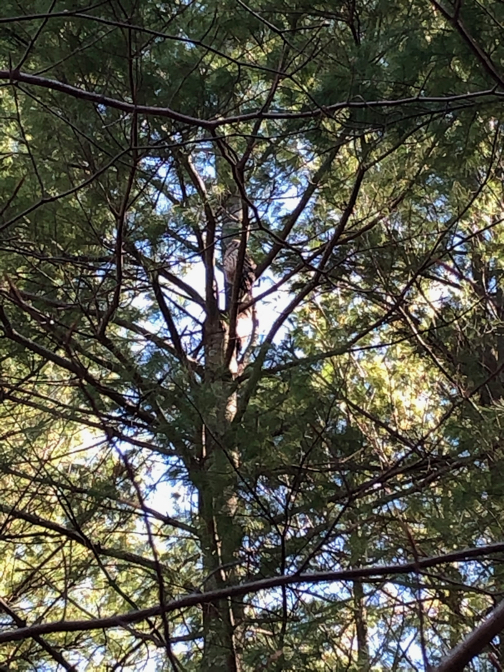 See it? It looks as though the tree broke years ago and a branch became the new leader. Just above the break, in front of the newer part of trunk is the owl. Don't see it yet? here —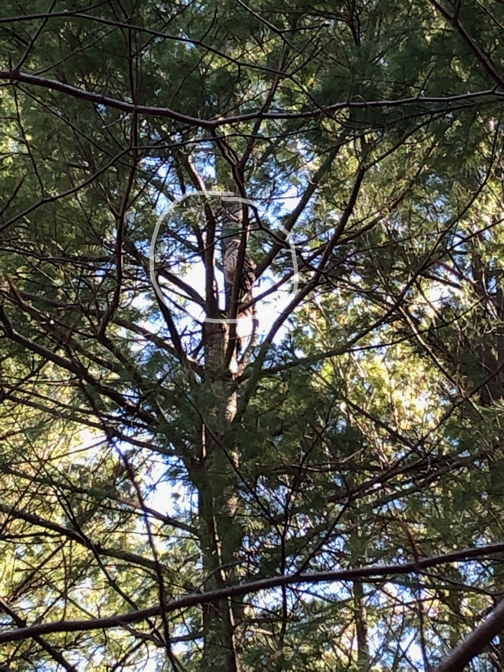 As barred owls go, it wasn't hard to see; but we wouldn't have found it by ourselves.