Arlene and I have our picture in today's Maine Sunday Telegram. Not that you'd know. Here's the picture: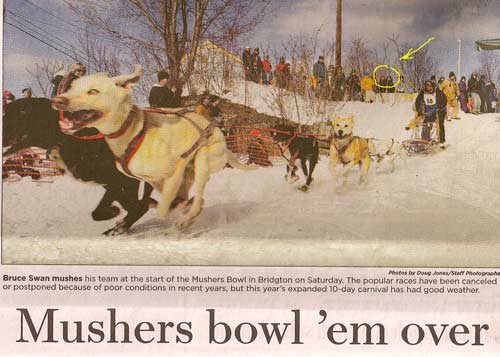 See that yellow circle? That's where we were standing, so Arlene figured that was us. I looked with a magnifying glass and convinced myself that it was.
Ready for our close-up: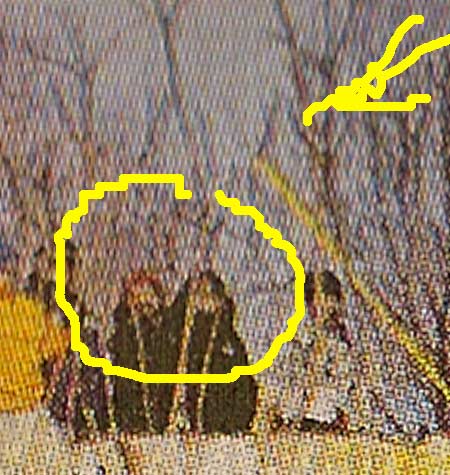 Yup, unmistakable!