Ashton, Idaho, is sort of at the border between the agricultural plains and rolling hills of the Snake River Plain and the forested areas on the Montana line. There's a main street with a couple of blocks of stores. Off the side streets you can see grain bins.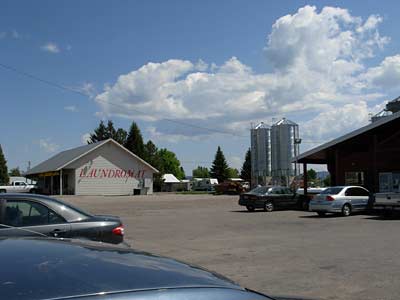 The Trails Inn seems designed to appeal to folks who are driving north to cabins in the Island Park area to go hunting and fishing. I've figured it out — it's the real deal that Bugaboo Creek is trying to package. Only one room, right as you enter, is packed with trophies, but it's a doozy: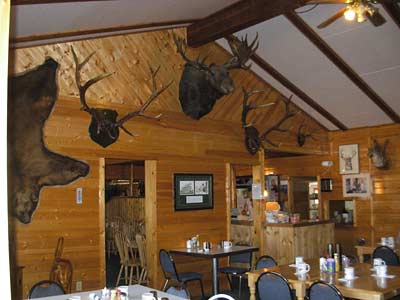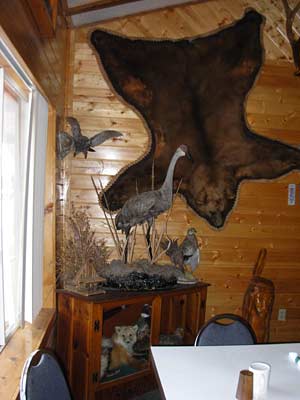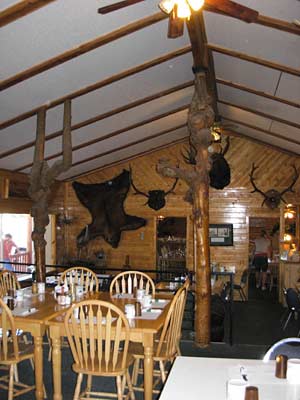 It's not 100% hunting. Remember that one of the most important inventions of the 19th century, in terms of land use patterns in the West, was barbed wire, which allowed the transition from open range grazing to ranching on fenced land? The men's room is decorated with a collection of various types of antique barbed wire, neatly displayed on three boards.