The bigger woodworking project I did over the weekend was to finish plywood shelves for the baker's rack and adjust them to fit. In addition, now that I have a light over the little workbench with the lathe and bandsaw on it, I did these: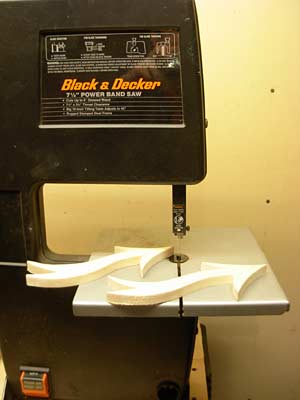 My second bandsaw project. The first was a whale cutout copied from the owner's manual for the saw. This is the saw that I got at a yard sale last — when? last fall I think. I'm sure I can find some place on one of our trails that will benefit from a few arrows on the trees.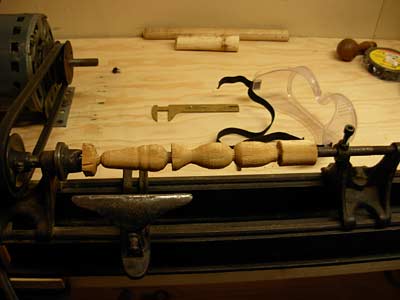 This turning is intended to make three fishing plugs. This was a piece of scrap cedar. It smelled great while I was working on it (unless you're a moth, I guess.) I think I turned two beech plug bodies last year and never painted them nor attached hardware, so I'll have five to do now. There's lots of ice on the lake so there's no real hurry to have them done.