For those of you who haven't seen autumn in New England this year, here are some pictures I took at Poland Spring Preservation Park when foliage was at its peak. I think that was the weekend of October 13 this year. That's later than usual because the weather was unusually warm for lots of October.
First, a backlit fern. I think this one is an ostrich fern, the kind whose young shoots are edible fiddleheads.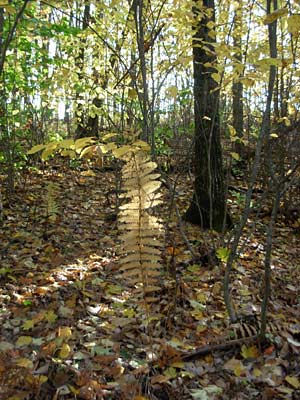 Some other kind of fern. See how some kinds stay green longer? There are even some that are green well into the winter.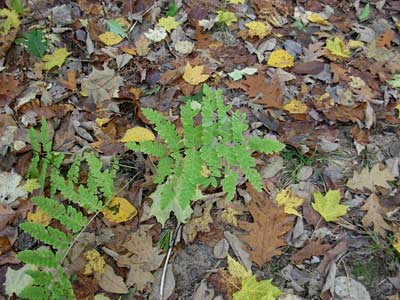 Leaves bear examination at all scales, from the individual leaf —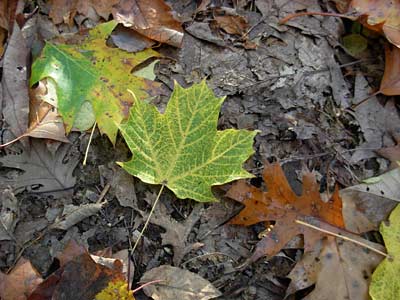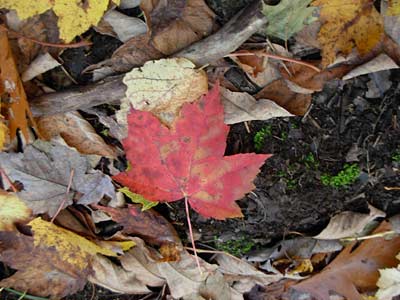 — to a single tree that has changed —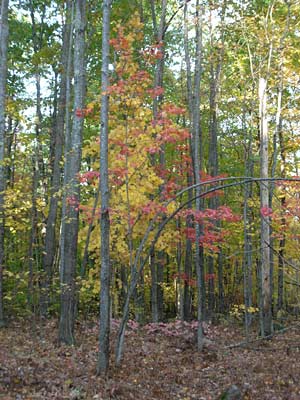 — to a lot of trees —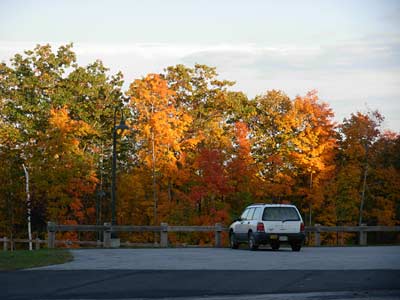 — and of course if you can get a good view of a whole mountainside, that's picture postcard material.